The Vines Community Garden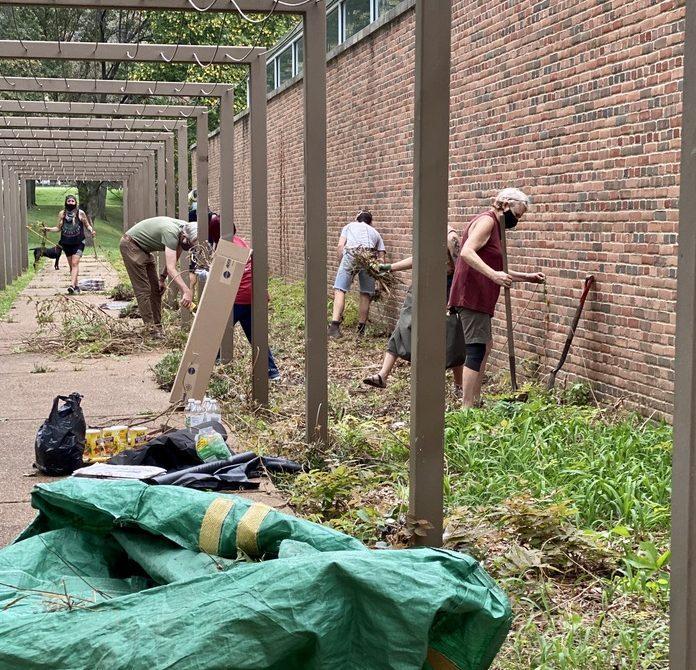 The VINES community garden (Volunteers Improving Neighborhood Environmental Sustainability) is an educational tool for engaging community members around food equity and sustainability.
Volunteer with us!
The VINES volunteers participate in community work days, marketing of the VINES community garden at Thomas Dunn Learning Center, and take part in the harvest at the end of the season.
Community Work Days
We host community work days in the Vines Gardens, every 2nd and 4th Saturday from 10am-1pm. Community work days are open to all skill levels. No previous gardening expereience is requried.
Yoga In The Vines Gardens
Join us before community work days at 9am for Yoga in the Vines Gardens. Best parking is on Gasconade, and the gardens are located at the corner of Minnesota and Gasconade.