the study of the rights and duties of citizenship
-Google-Oxford Languages
the study or science of the privileges and obligations of citizens
-League of Women Voters
civic education: active, responsible, and knowledgeable members of their communities
-CivXNow
What is Government? How can I vote?
The Government is a body of people who make decisions that effects us–that is why it is so important to know who they are, what they do, and how we can have a say in their decisions that change our lives.
In charge of just your community– the town, country, or district you live in.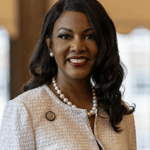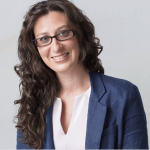 Board of Aldermen- President Megan Green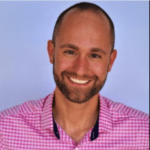 Alderman of Dutchtown Shane Cohn

Missouri State Government
In charge of this state, Missouri. Consists of 3 smaller branches.
Makes sure state laws are carried out
Oversees everything in the state

Can serve 1 or 2 terms (each term is 4 years)
The National Government (control over the entire country). Also called "Washington", because they operate in Washington DC in Virginia, where the president lives in the White House. It is made up of three chambers, or parts, each with a specific job. 
Makes and passes laws​

Approves Presidential appointments (people picked to have important jobs

​

Each state gets two senators each

Missouri senators: Josh Hawley (R) and Eric Schmitt (R)
Makes and passes laws

​

The number of people from each state in the House depends on the population of the state

Missouri gets 8 people in the House, there are a total of 435

District 1 Missouri Rep: Cori Bush (D)
We vote for the President
Head of the U.S. Government
Helps the president

We do not vote for the Cabinet

President picks someone, and the senate approves them
We vote for the Vice President

In charge of the senate
A court is a gathering to debate a disagreement between two parties–the judge makes the final decision

Made up of 9 Justices (someone who sits on a court and makes decisions on cases)

1-Chief Justice: the head of the Supreme Court, the one in charge

Justices stay on the supreme court as long as they want to

There are also smaller courts that hear local cases–the Supreme Court is only for extreme cases
Many of the people in our government are elected–the public votes for them. That means you have a voice and can make a difference! By learning about who is running for office and what they plan on doing, you can vote for the person who would make the best impact on your life. Voting is one of the most important things we can do to have a say–register to vote now!
Must be 17 ½ years of age to register
Must be 18 years of age to vote
Must be a U.S. Citizen
Must be a Resident of the state you're voting in (live in Missouri)

If you meet these requirements, click below and follow the instructions to submit an application
To vote, after you are registered, you need to find a place to go–this is where you will cast your ballot (vote)
After everyone has voted, the ballots will be counted and you can see here who won the election
Before voting, you need to make sure you learn a little about each person running so you can vote for the person who will have a positive impact on your life
Learn about the importance of voting with Michelle Obama, and how to involve your school
Learn about elections and the government through games
Voting on the Civics Center
Another way to register not only yourself, but to help your classmates register as wel
Many documents are required for a variety of things, such as getting a job. If you cannot find these documents at home and your parents don't know where they are, follow the instructions below and click on the links to get replacements. 
Replacement birth certificates:
1. Go to your local local public health agency with a parent
The Gasconade locations can be found here
2. Make sure your parent brings identification (a list of acceptable documents can be found on the website linked below)
3. Each replacement costs $15 (for financial help, visit St. Francis Xavier (College) Church)
4. You can also request a replacement through mail–send this application, along with a check for $15 to:
Vital Records
Springfield-Greene County Health Department
227 East Chestnut Expressway
Springfield, MO 65802
State ID:
1. Have your parent take you to your local license office with identification (proof of both your and your parent's identity is needed–find a list of acceptable documents here)
2. There you will apply and pay for a nondriver ID (Class ND)
3. The payment is about $12-18 (for financial help, visit St. Francis Xavier (College) Church)
If you are interested in other issues and how to solve them (such as pothole, garbage, legal or financial issues), visit our adults civics tab.